Franciscan Identity and Postmodern Culture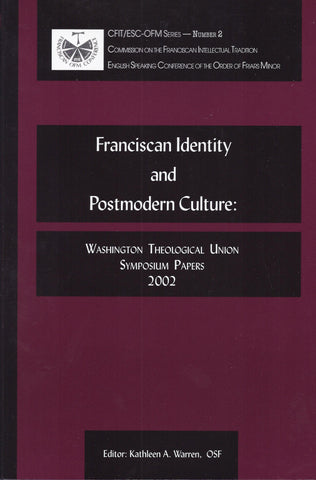 Franciscan Identity and Postmodern Culture
Description:
CFIT/WTU Series, Volume 2
It is far too easy to forget that Francis and the others did not know that they were living in what we now blithely call the high middle ages, the period of a much discussed synthesis of faith, politics and culture. They knew themselves to be combating principalities and powers in new social settings that struggled alongside declining feudal constructs and demanded new and unprecedented social covenants. The novitas of the Franciscan movement attracted because it offered evangelical imagination confronting the destruction of old certainties of rank, function and form in marketplace and monastery alike.

This book explores the demanding cultural context in which we do the work of retrieval and revitalization. That critical context has increasingly come to be identified by the current nomenclature of historic periodization - in a word, postmodernity. This new cultural awareness dominates our attempts to understand ourselves, our society and our Christian identity. At times, the welter of definitions and the arcane scientific, linguistic and symbolic expressions of postmodernity appear to create a gulf between our generation and the Gospel simplicity of Francis, Clare and their fellow pilgrims.
Best Sellers