The Admonitions of St. Francis: Sources and Meanings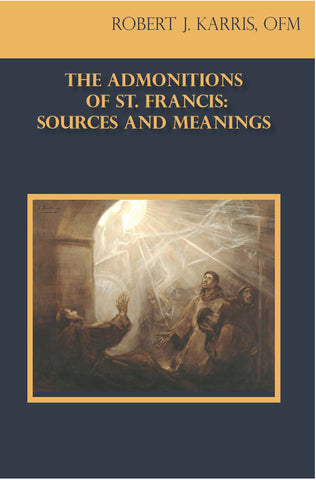 The Admonitions of St. Francis: Sources and Meanings
Description:
Robert J. Karris
Throughout his study of the sources of the Admonitions of St. Francis, Robert Karris, OFM, has sought to uncover three levels of meaning. The meaning of the spiritual tradition which Francis inherited. The meaning Francis creatively infused into the tradition. The meaning for today. these three meanings can be of benefit not only to the entire Franciscan family but to all who seek to be servants of God today.

In this study of the 28 admonitions of St. Francis of Assisi, the author situates them in the spiritual context of their age. Karris investigates the use of scripture by St. Francis in this relatively small document, discovering that one third of Francis's seventy-two biblical allusions in the Admonitions did not originate in his hearing of the Scriptures read in Church or in private. Rather , Francis acquired his interpretation of these twenty-four scripture passages from a spiritual tradition he was using.

The author provides a fresh translation of each admonition, translates parallel texts previously noted by other scholars or newly uncovered by his own research, and comments on the Admonitions verse by verse.
Best Sellers