Angelo Clareno: A Chronicle or History of the Seven Tribulations of th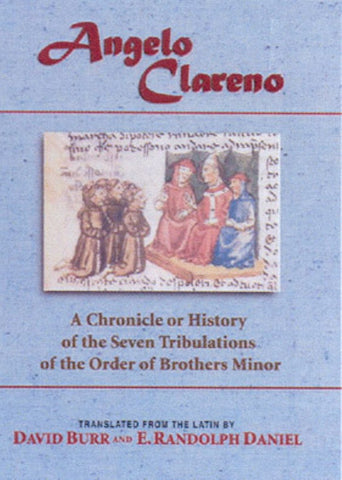 Angelo Clareno: A Chronicle or History of the Seven Tribulations of the Order of Brothers Minor
Description:
by David Burr and E. Randolph Daniel
Angelo Clareno's "Historia septem tribulationum ordinis Minorum" stands as one of the most important documents in medieval Franciscan history. Written in the immediate aftermath of Pope John XXII's devastating series of bulls against a legalistic understanding of Franciscan poverty, this text provides retrojective insight into a tumultuous period in the story of the Friars Minor.

For the first time, a complete English version of the Historia de Septem Tribulationum Ordinis Minorum by Angelo of Clareno. Introduction and translation by David Burr and E. Randolph Daniel. Based upon two recent Latin texts by Giovanni Boccali and Orietta Rossini. This very significant contribution to Franciscan studies cannot be ignored!
Best Sellers