Itinerarium Mentis in Deum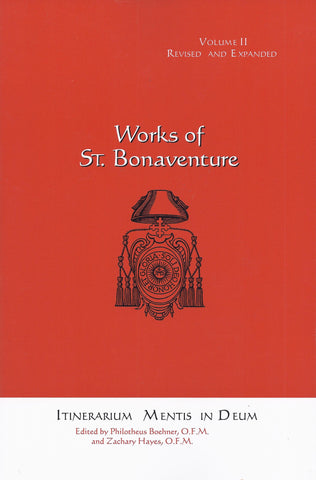 Itinerarium Mentis in Deum
Description:
Works of St. Bonaventure Series, Volume II
by Philotheous Boehner, O.F.M. and Zachary Hayes, O.F.M.
This new translation of The Journey of the Soul into God - Itinerarium Mentis in Deum - signals a milestone in Bonaventurian scholarship in North America. Based on the famed 1956 Boehner edition, this volume presents the text with a new inclusive-language translation, authoritative notes by Boehner with a new translation of their Latin content, plus the Latin text of the critical edition interfaced with the English text.
Best Sellers