Collations on the Ten Commandments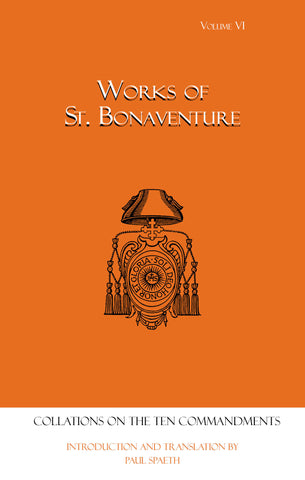 Collations on the Ten Commandments
Description:
Works of St. Bonaventure Series, Volume VI
translated by Paul Spaeth
Towards the end of his career, St. Bonaventure gave three sets of sermons at Europe's intellectual center, the University of Paris. The "Collations on the Ten Commandments" addresses three important aspects of St. Bonaventure's work. As a Bible expositor,m he takes this central passage of Old Testament scripture and shows how the Decalogue is an essential guide for Christian life.

As a theologian/philosopher, he provides reasoned answers to certain criticisms and questions of the time; and, finally, as a preacher, he follows the style of the thematic sermon which was just coming into prominence at that time.



Best Sellers