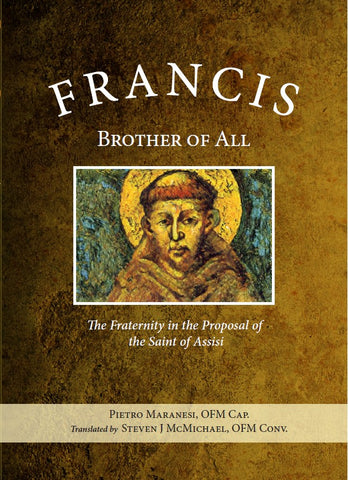 Francis - Brother of All
Description:
Francis - Brother of All; The Fraternity in the Proposal of the Saint of Assisi
by Pietro Maranesi, OFM Cap.
Translated by Steven J. McMichael, OFM Conv.
"When the Lord gave me brothers…"  These words of Francis of Assisi signal his second conversion and the start of a journey that will change Western spirituality forever. Francis recognizes his evangelical call to become "the brother of all" – the brother of Jesus, the brother of all women and men, and indeed all of creation. In this engaging and inspiring book, Maranesi explains how Francis came to be a man of peace and reconciliation and how he taught those who followed him to do the same. Maranesi is a favorite Franciscan expert in Italy; he will soon become the same in the English-speaking world!"
David B. Couturier, OFM. Cap.
Best Sellers