Defense of the Mendicants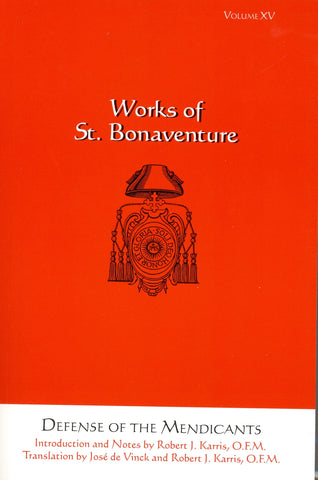 Defense of the Mendicants
Description:
Works of St. Bonaventure Series, Volume XV
translated by Jose de Vinck and Robert J. Karris, OFM
In twelve chapters, St. Bonaventure defends the Franciscan way of life against the attacks of Parisian Master, Gerrard of Abbeville. Bonaventure clarifies the meaning of evangelical perfection,, gospel poverty and the imitation of Christ. He distinguishes different kinds of perfection and clearly indicates how the Old Testament relates to the dispensation of grace in the New Testament and how it is to be interpreted. This volume is a companion to Bonaventure's "Disputed Question on Evangelical Perfection" which is Volume 13 in this series.



Best Sellers