Commentary on the Gospel of Luke - Part 3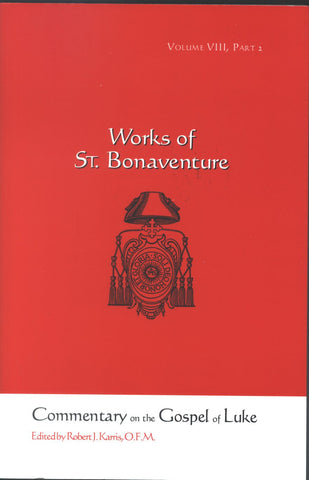 Commentary on the Gospel of Luke - Part 3
Description:
Works of St. Bonaventure Series, Volume VIII
Robert J. Karris, OFM
This current translation of a major biblical commentary on the Gospel of Luke makes an outstanding contribution for the life of the Christian community today. This translation is the work of a distinguished Scripture scholar - Robert J. Karris, OFM - who has done an exceptional job. The outcome offers insight not only into the riches of many Church Fathers on whose thought he draws, but in its finished form, this publication is an excellent resource for teachers and for preachers, as well as for many who reflect on this Gospel in search of spiritual insight.



Best Sellers