Franciscans in Urban Ministry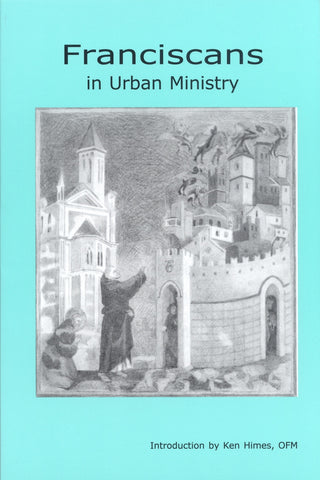 Franciscans in Urban Ministry
Description:
Introduction by Ken Himes, OFM
Since the dawn of the Franciscan movement early in the 13th century, Franciscans have found themselves living and ministering in significant ways in the context of cities. This phenomenon continues to the present as Franciscans - seculars, sisters and friars - respond to the call to live and proclaim the Gospel of Jesus Christ in the world. The contemporary urban setting is still fertile ground within which people can live their Franciscan vocation.

The current text is an attempt to examine this unique aspect of Franciscan life. Assuming that the lives of St. Francis and his early followers remain a credible model for engaging in a process of urban evangelization, it explores some salient features of the Franciscan story and considers contemporary challenges to life and ministry in the city. Each of the seven essays in the book represents different, though complementary, urban concerns. The articles in this book provide an overview of a Franciscan approach to urban life and ministry. The differing styles found among the essays reflects the varied backgrounds and vantage pints of our authors.
Best Sellers