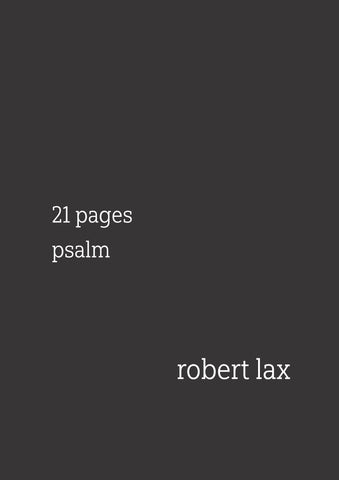 21 Pages/Psalm
Description:
CURRENTLY OUT OF STOCK - RESTOCK COMING SOON!
By Robert Lax
edited by Joshua Benson and Paul Spaeth
Robert Lax spent most of his later life on the island of Patmos. His published work runs to hundreds of items both in the United States and Europe, and his unpublished work to much more.  He fashioned his writing and his life into ever simpler forms of expression. Here are his two classic meditations on the search for God, 21 Pages and Psalm, meant to be read together but never before published that way. Also included are a 'prelude' and 'interlude' taken from unpublished manuscripts held at the Friedsam Library at St. Bonaventure University, related to those works.
2019: 978-1-57659-437-7
ebook: 978-1-57659-438-4
Best Sellers