The Voice of Victims, The Voice of the Crucified: A Franciscan Perspec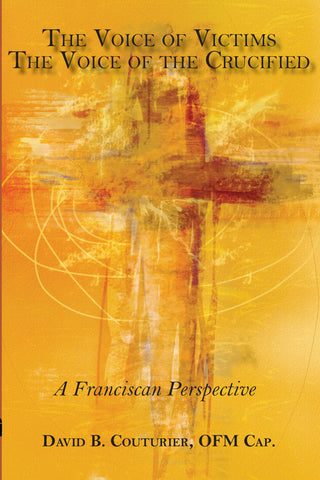 The Voice of Victims, The Voice of the Crucified: A Franciscan Perspective
Description:
by David B. Couturier, OFM Cap.
This is a book for all those horrified and disillusioned by the abuse crisis in the Catholic Church. It begins by detailing the way that the Church has created a culture of cruelty and corruption and then develops a theological and spiritual platform for hope and change. This text relies on the spirituality of St. Francis and St. Clare of Assisi to indicate a path of reform, renewal and recovery.

"If our church is to survive this great moment of tribulation, it must look deeply into the wounds of its own victims and all victims of injustice. It must turn its focus away from those who hawk power and privilege and hear the voices of victims, without trying to silence, muffle, distract or dismiss them.

The work of victims is the work of the church; their voice is the voice of God today. God speaks in no other language. God is understood in no other medium than in the cries of the dismissed, despised and deprived.

The voice of victims is the voice of God today. It is the voice of the Crucified. It must become the voice of the Church."

David B. Couturier, OFM Cap., is Executive Director of the Franciscan Institute and Associate Professor of Theology and Franciscan Studies at St. Bonaventure University. He also holds an appointment as the Dean R. Hoge Professor of Pastoral Planning and Church Management at the Graduate Theological Foundation.
(2019) Pb: 111 pages ISBN: 978-1-57659-4353
*Ebook is available through online vendors 978-1-57659-436-0
Best Sellers