The Leonine Union of the Order of Friars Minor 1897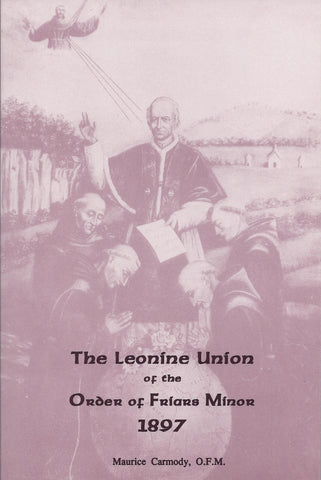 The Leonine Union of the Order of Friars Minor 1897
Description:
Maurice Carmody, OFM
Over time, the efforts by members of his Order to live life after the manner of St. Francis resulted in a diversity of Franciscan families, each founded by friars who took seriously the call to holiness and authentic Franciscan living. Ultimately, this diversity served the Order poorly.

Maurice Carmody's story of The Leonine Union and the Order of Friars Minor 1897 recounts the struggle to unify four different Franciscan families. Coming at a poignant time in the history of religious life, The Leonine Union is a significant contribution towards a better understanding of an important but little understood piece of Franciscan history. Contemporary religious can find Carmody's history lessons instructive for the success of the renewal and refounding of religious life.
Other fine products
Best Sellers