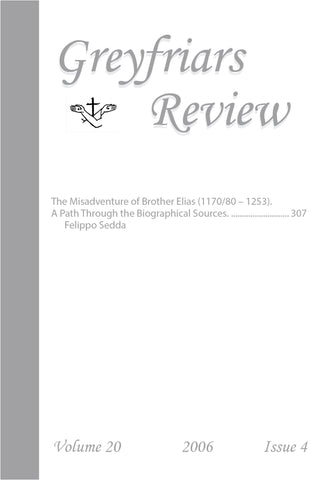 Greyfriars Review - Back Issue
Description:
Greyfriars Review takes its name from the first Franciscan convent founded in the English-speaking world.  The followers of St. Francis first came to Oxford, England, in 1224, less than forty years after its recognition as a university.
The Last Volume of Greyfriars Review (Volume 20, 2006) was printed in 2011.
Back issue availability: Volumes 1, 2 and 3 are out of print.  Also unavailable are the following: Volume 6:Supplement and Volume 9:Supplement.  Individual back issues are available at a cost of $15 per issue plus postage.  
Please indicate Volume and Issue in the Special Instructions in the Shopping Cart.
Best Sellers