An Unencumbered Heart: A Tribute to Clare of Assisi 1253-2003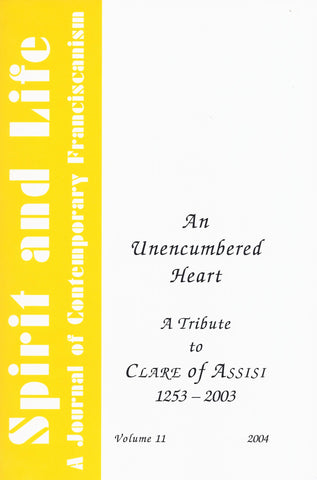 An Unencumbered Heart: A Tribute to Clare of Assisi 1253-2003
Description:
Spirit and Life Series, Volume 11
A certain Lady Clare died in San Damiano near Assisi on 10 August 1253. She did not know that seven centuries later she would become the patron saint of television. All she wanted in her adult life was to live according to the Gospel of Jesus Christ like her fellow Assisian and friend, Francis.

It took Clare her lifetime to obtain the recognition she wanted: the papal written approval of the life of the Poor Sisters of San Damiano. When the long awaited papal bull arrived on 9 August 1253, she had done what she wanted to do; she passed away two days later. In tribute to the 750th anniversary of her death, Franciscan Institute Publications offers this volume of essays on Clare.
Best Sellers