John Duns Scotus - Four Questions on Mary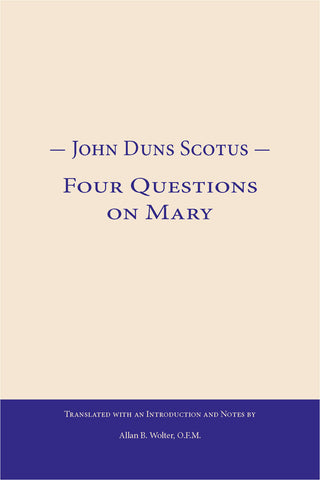 John Duns Scotus - Four Questions on Mary
Description:
Allan B. Wolter, OFM

This small book offers, in a Latin/English edition, a contribution of John Duns Scotus to the theological discussion on Mary the Mother of God. His views had a profound influence on Marian doctrine and devotion over the centuries, culminating in Pius IX's dogmatic proclamation of Mary's Immaculate Conception.

The questions are dealt with in Scotus's Ordinatio and are set up in the stylized tripartite format used by medieval professional theologians in their commentaries on the Sentences of Peter Lombard.
Best Sellers